When a luxury airliner nosedives into the Pacific, the shipwrecked Air Smarty crew take to the airwaves. "Mayday" turns to musical mayhem as their increasingly creative distress signals attract all sorts of characters. Part
Tempest
, part
Gilligan's Island
, part
Lost,
part
American Idol
, this show demonstrates just how creative — and desperate — a group of nine survivors can get.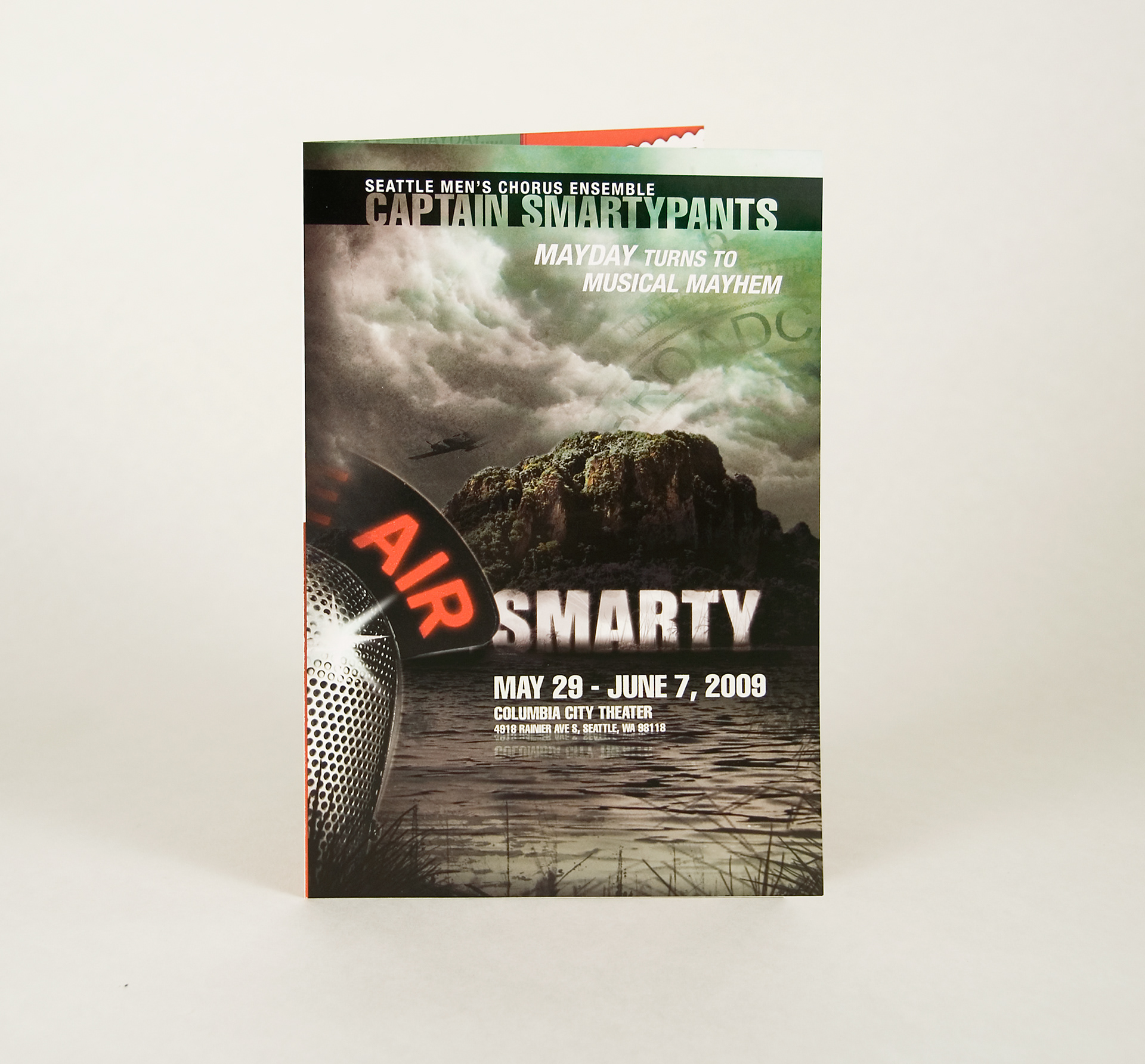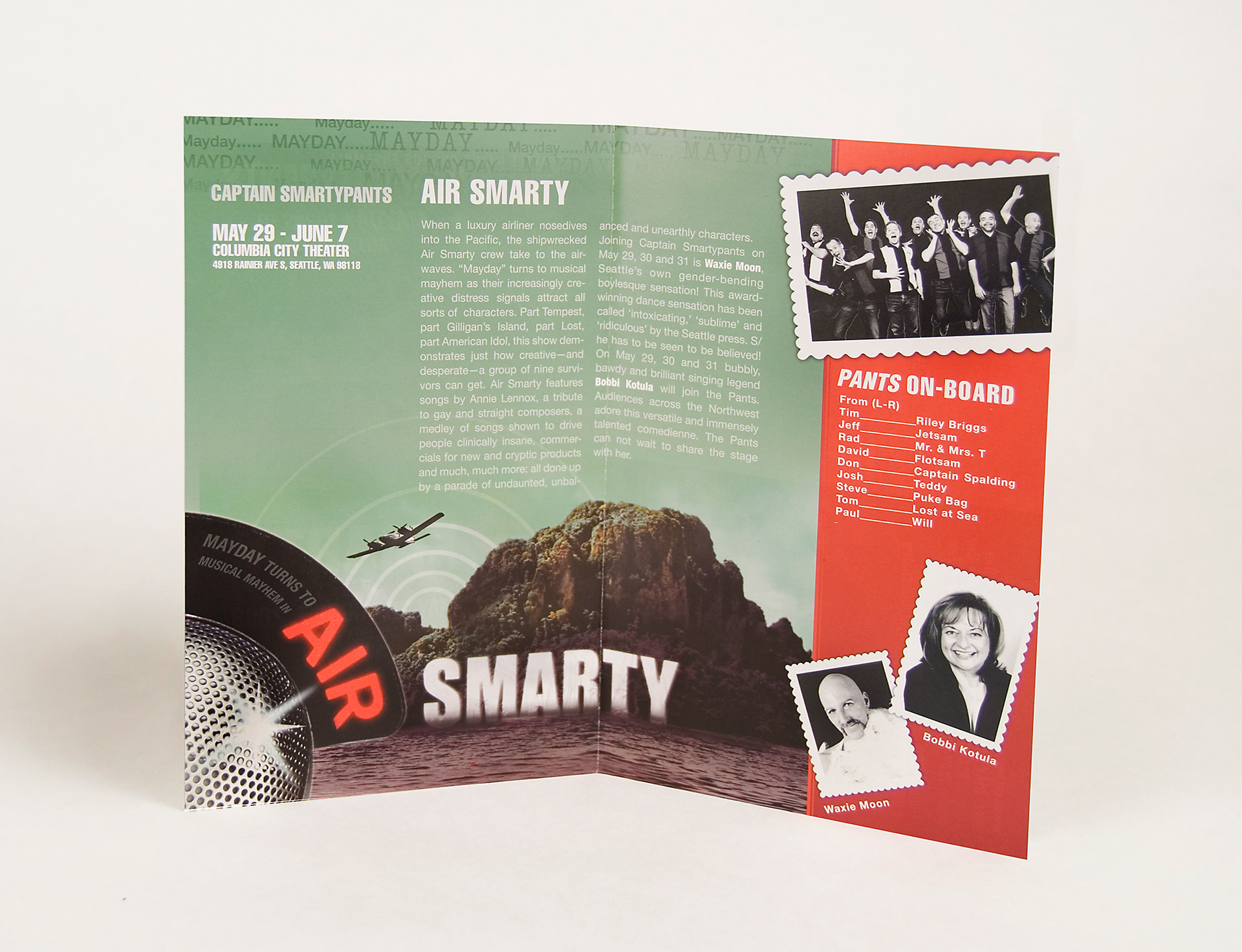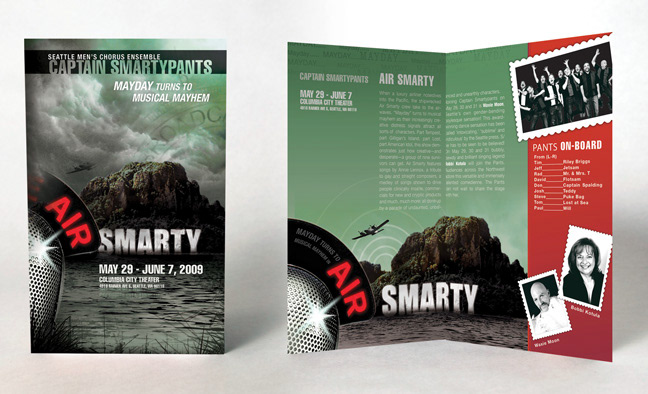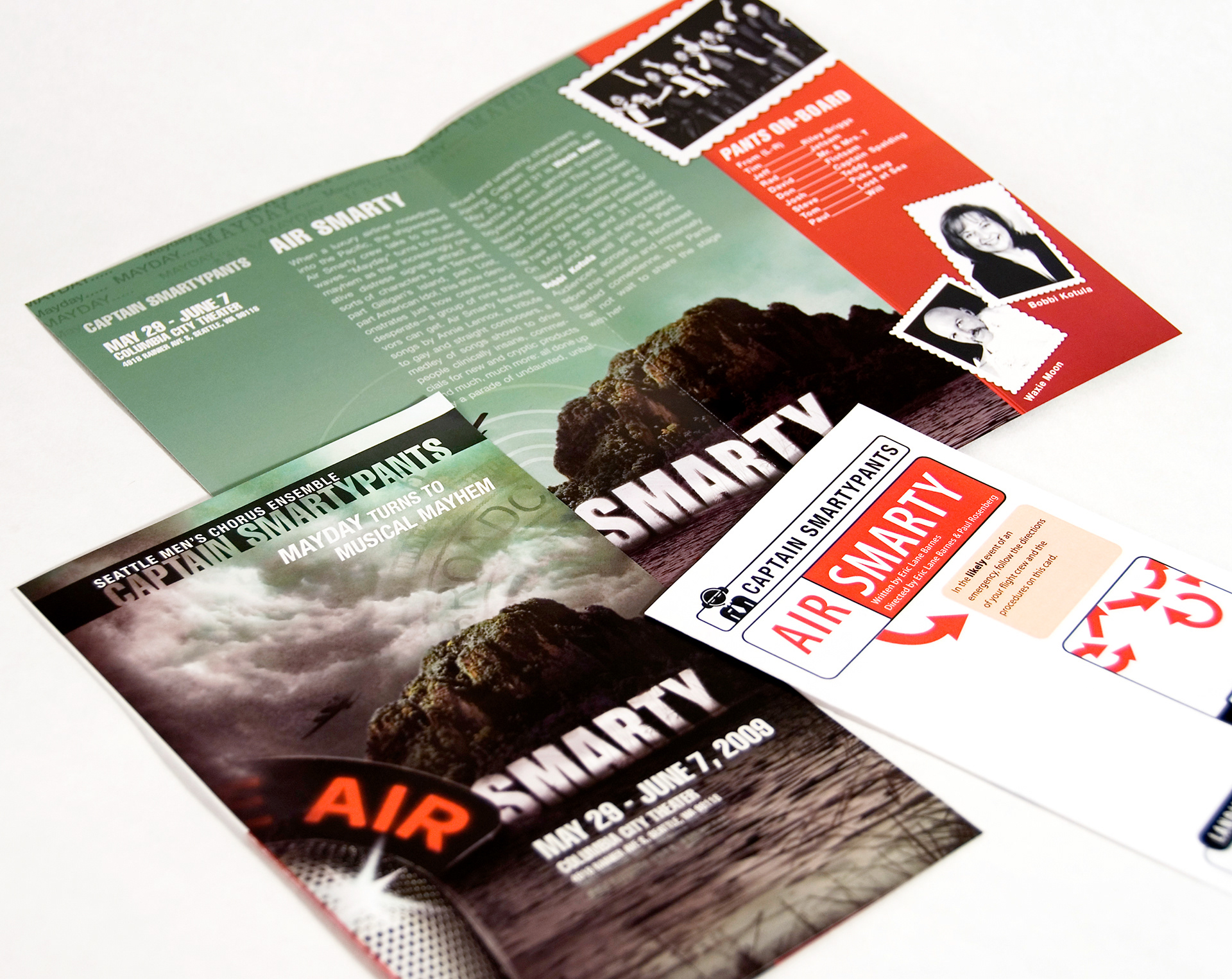 Marching bands, clowns, poodles, peanuts, acrobats, feats of strength: a glamorous and garish parade. But just below this sheen there lies a dark and disturbing underbelly: animals and people in cages, surly clowns, cruel ringmasters, unwashed and unprincipled carnies: a dark and dangerous parade. 
Cirque du Slaque
 introduces us to Candy the Suicidal Clown, Barbella the Strong Bearded Lady, The World's Shortest Tall Man, Dragoslav the Magnificent, and Charlotte, a spoiled little girl who is left behind at the circus and must learn to fend for herself.